GLOBAL MARITIME DISTRESS AND SAFETY SYSTEM-GMDSS COURSE – GENERAL OPERATOR'S CERTIFICATE (GMDSS-GOC)
Theoretic and practical knowledge is given in classrooms with facilities that include: blackboard, whiteboard, flip chart, overhead projector, video projector, PCs, plasma TV. For audio-visual material such as video files, videos, slides, DVD, etc. the appropriate equipment is available.
For practical training, we use The GMDSS Laboratory, an adequate working space and separate working areas as course rooms properly equipped.
All facilities and equipment used for GMDSS GOC training are type approved for installation and are suitable for the practical demonstrations and exercises to be undertaken in accordance with the specific objectives of the training.
GMDSS LABORATORY in Constanta Maritime University is endowed by NORCONTROLL CAPELLA 5.1 GMDSS SIMULATOR and Real GMDSS Console: JRC (Ship Station Licence: No A/7009/2014/issued ANCOM, Romania & Real GMDSS Console: SEA 3 (Ship Station Licence: No A/7014/2009//issued ANCOM, Romania) and other radio systems and equipment described as follows (see Annex 2.1 – CMU GMDSS Laboratory: JRC GMDSS CONSOLE (real) & SEA 3 GMDSS CONSOLE (real GMDSS CONSOLE) & OTHER EQUIPMENTS & NORCONTROL CAPELLA GMDSS SIMULATOR).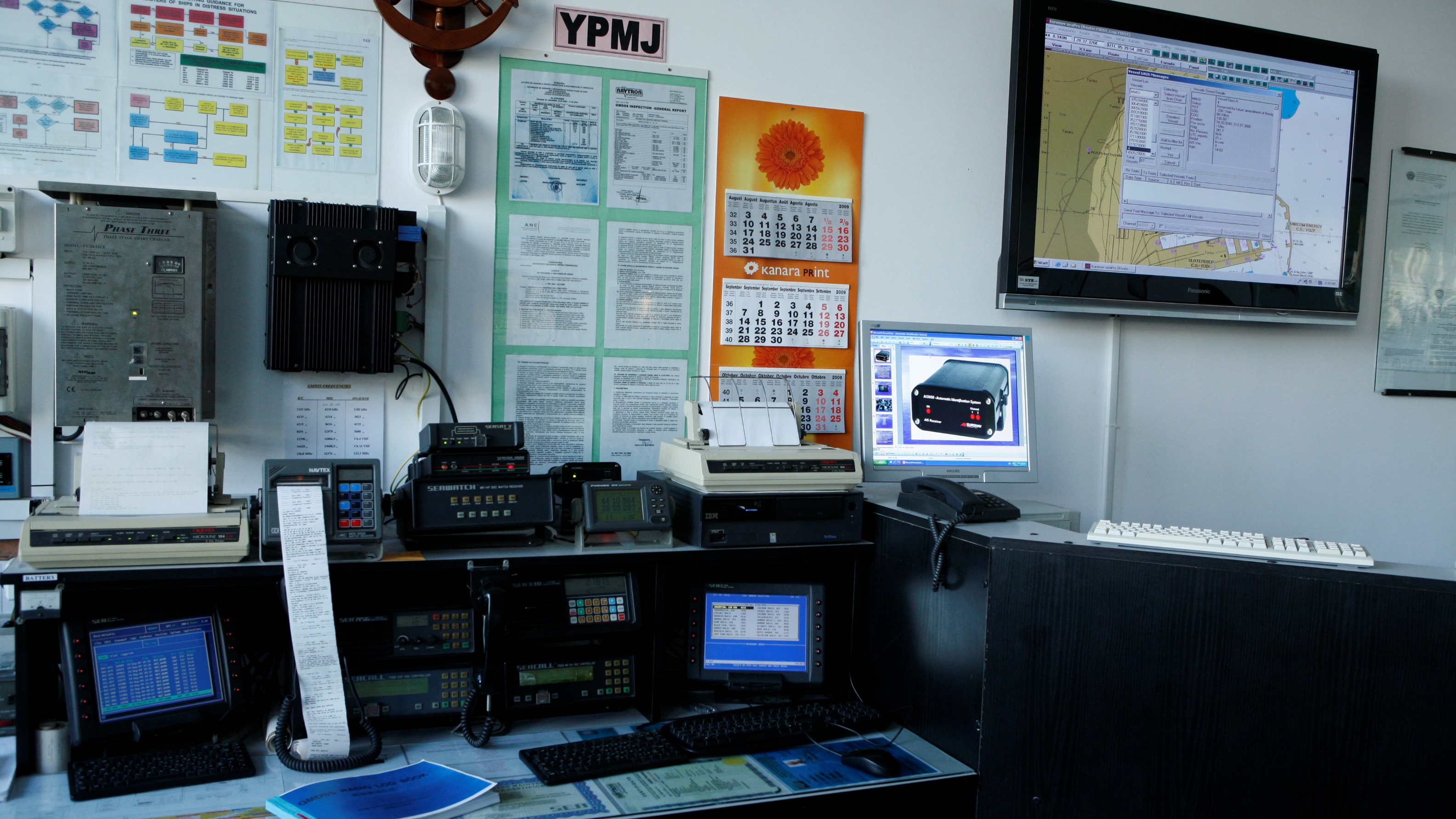 Real GMDSS Console: JRC (Ship Station) for A1, A1+A2, A1+A2+A3, A1+A2+A3+A4 GMDSS areas:
Ship Station Licence: No. A/7009/2014
ISSUING ADMINISTRATION: ANCOM (NATIONAL AUTHORITY FOR MANAGEMENT AND REGULATION IN COMMUNICATIONS) / BUCURESTI, ROMANIA
ISSUED 06/02/2014. VALID UNTIL 11.02.2019
SHIP NAME: CMU SCHOOL;
MMSI: 264999908
CALLSIGN: YPMK
SELCALL: 57955