Blended mobility for VET learner – Pilot course 2 in Varna
During the week (21st – 25th of May 2018), Naval Acadamy Nikola Yonkov Vaptsarov provided pilot courses for a group of Romanian students selected by the Constanta Maritime University.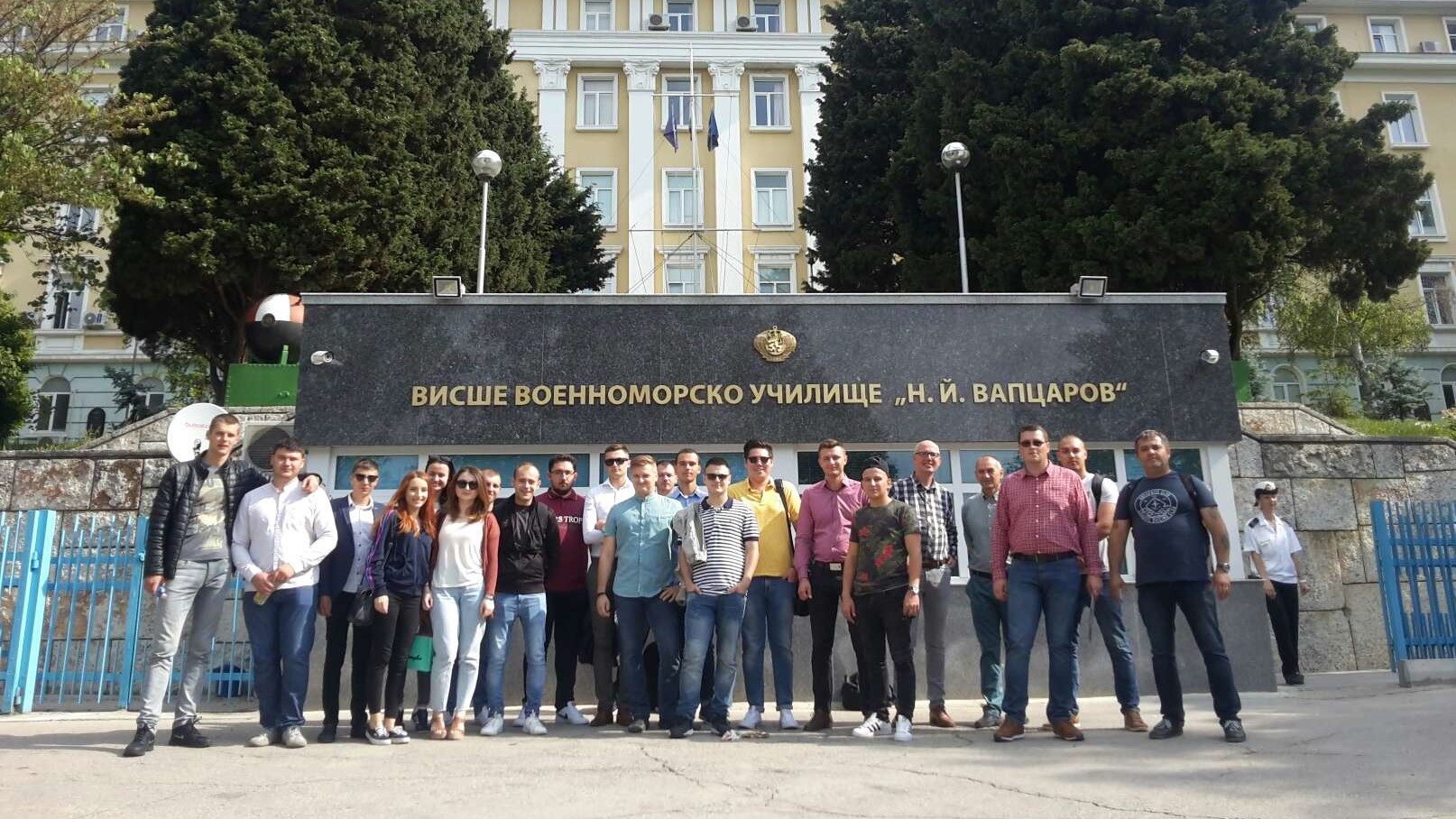 "Teamwork" and "Ballast Water Management System Operations" courses are elaborated and taught by teachers from NVNA involved in the DivSea project financed through ERASMUS+ programme. Training sessions have as a purpose testing the online training methods, "face-to-face" teaching, assessment and certification.
The group of trainee participated to training sessions, designed as a mic of e-learning, virtual seminars and face to face learning in Bulgaria.