3rd TPM – the working and management meeting took place in Varna, Bulgaria, 6-7 November 2017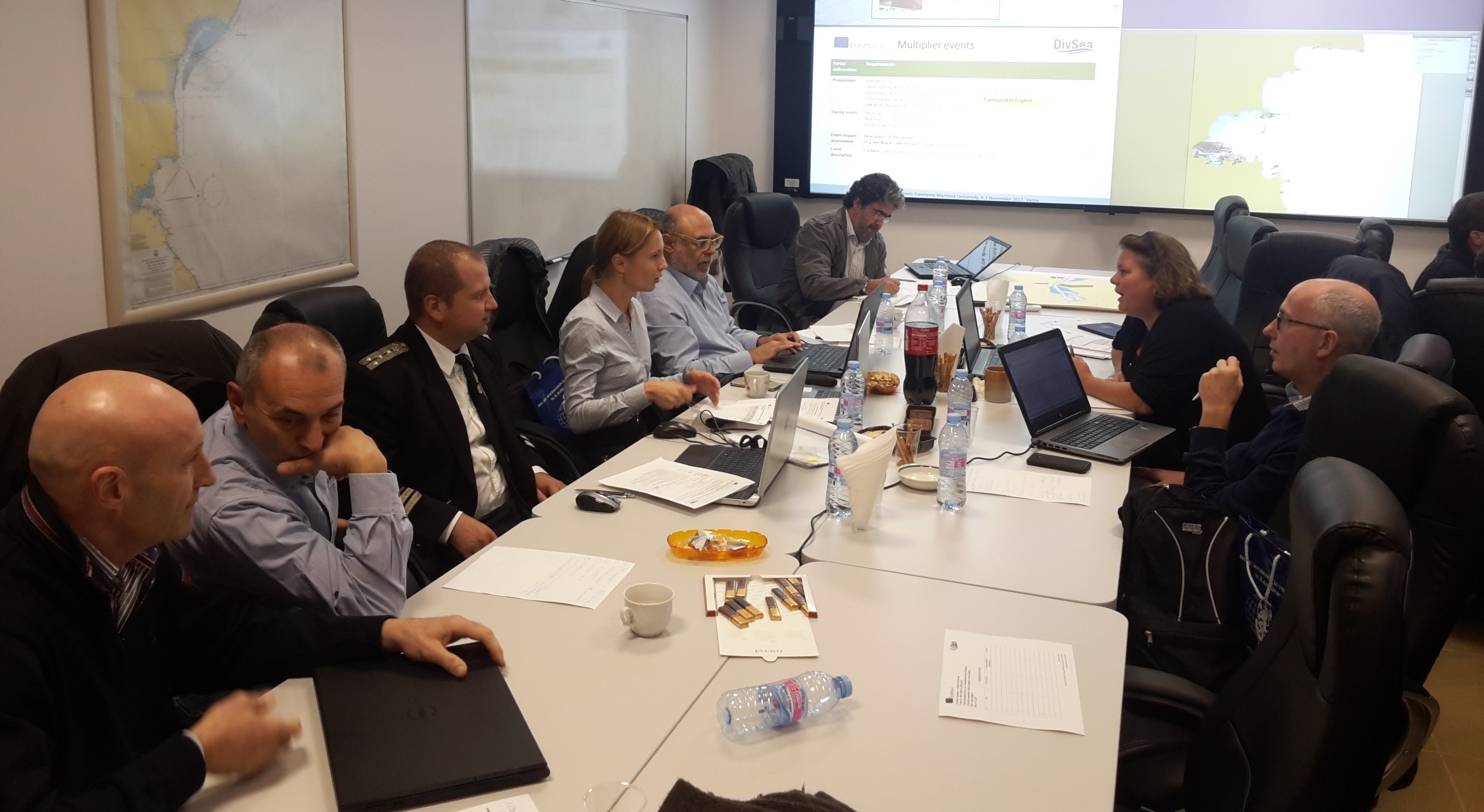 From left to right: Blagovest Belev (NVNA), Sevdalin Iliev Daskalov (NVNA), Todor Koritarov (NVNA), Nicoleta Acomi (UMC), Nikos Stathopoulos (EACG), Mircea Zus (UMC), Lucie Saxton (STC-Group), Aat Kroek (STC-Group)
On the 6th and 7th of November, 2017 the third transnational meeting for the implementation of project "Diversification of seafarers' employability paths through collaborative development of competences and certification", Strategic partnership 2016-1-RO01-KA202-024663, took place in Varna.
The event was hosted by Nikola Yonkov Vaptsarov Naval Academy, Bulgaria and brought together representatives of all four project partners: Constanta Maritime University (Romania), Nikola Yonkov Vaptsarov Naval Academy (Bulgaria), European Association of Career Guidance (Cyprus) and Stichting STC-Group (Netherlands).
The meeting marked the completion of the first year of implementation and aimed at analyzing the efficiency of the ongoing activities as well as the steps to be taken for increasing the visibility of the results.
During the two days, the participants highlighted the progress in development of teaching and assessment materials for achieving the main objective of the project "to improve the employability skills and work opportunities for marine workers and to reduce the existing gap between the educational world and labour market". The next period is dedicated to qualitative analysis of the courses and confirmation of the content. The learning materials can be visualized online at http://divsea.cmu-edu.eu/, for the purpose of improving the skills of the marine professionals and not only.
Meeting Agenda            Minutes of meeting         TPM Report