On July 12, 2022, the demonstration seminar MINE EMI CYBER-SECURITY took place, through which the guests were presented with a simulation of a cyberattack in the maritime domain. The event is part of the new strategic partnership project Erasmus + MINE-EMI (MARITIME INNOVATIVE NETWORK of EDUCATION for EMERGING MARITIME ISSUES), a project that aims to implement new solutions to current maritime problems, in order to ensure the sustainable development of maritime transport through the efficient and effective use of the seas and oceans.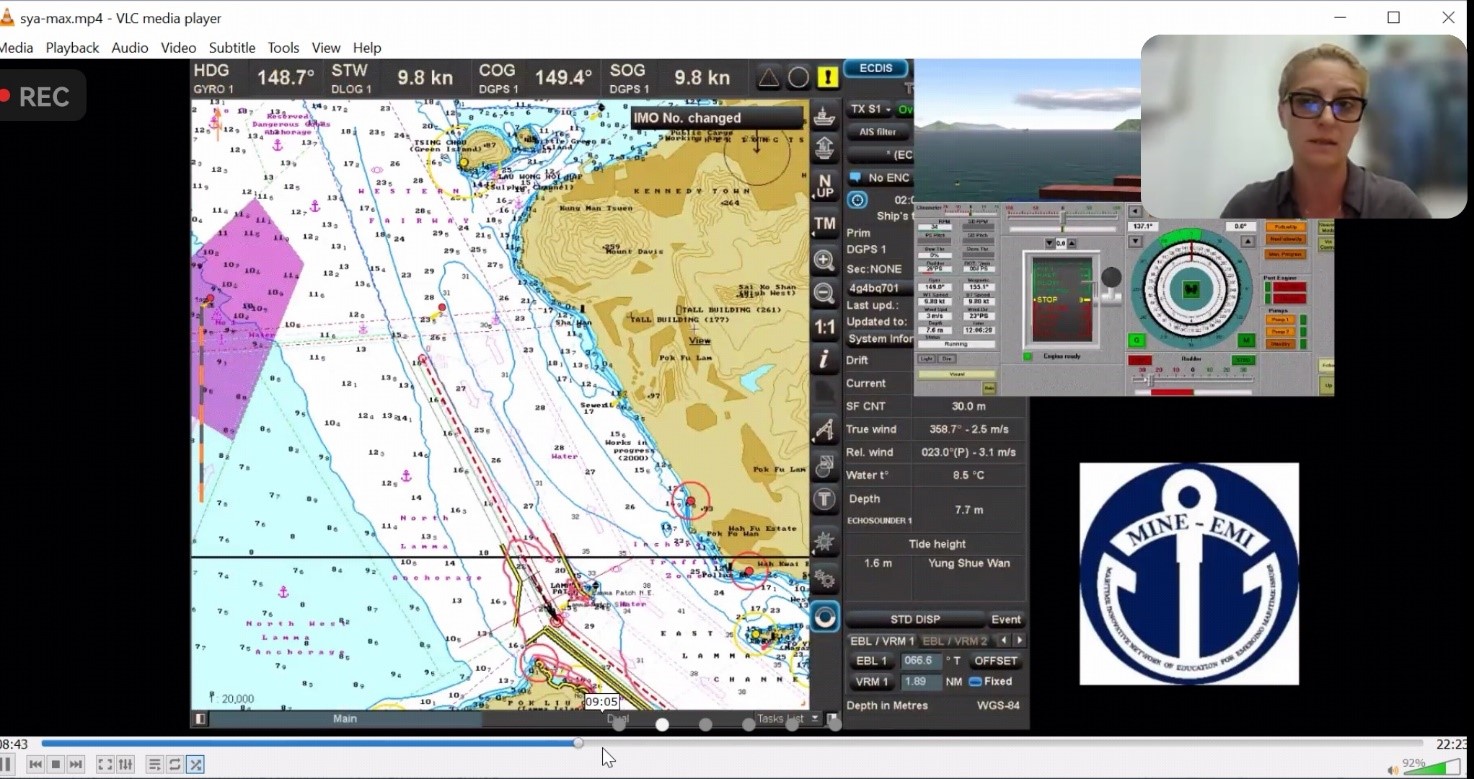 The event was attended by both teachers and students from Constanta Maritime University, as well as project partners, including specialists in the field of education from universities in Turkey, Bulgaria and Greece and professionals from the maritime industry. While the partner institutions have as their attribution the theoretical part of the didactic materials of the project, Constanta Maritime University has as main role the elaboration of the practical activities, developed through scenarios for the simulators related to the cyber security.
The simulation brought to the fore the most common types of cyberattack of Radar, GMDSS and ECDIS systems, focusing on how to solve these situations and the steps that crew members must follow to overcome these incidents. Through the theoretical aspects and a demonstration video material, AIS and GPS Spoofing problems were highlighted in the presentation, problems that have become more and more frequent in the last 5 years.
The presentation ended with a session of questions, suggestions, additions and debates between professors and students, in order to improve the overall vision over these issues that are coming with the new trends of digitization and modernization of electronic systems on board ships.