Mobilitate Erasmus+ de predare virtuala in Filipine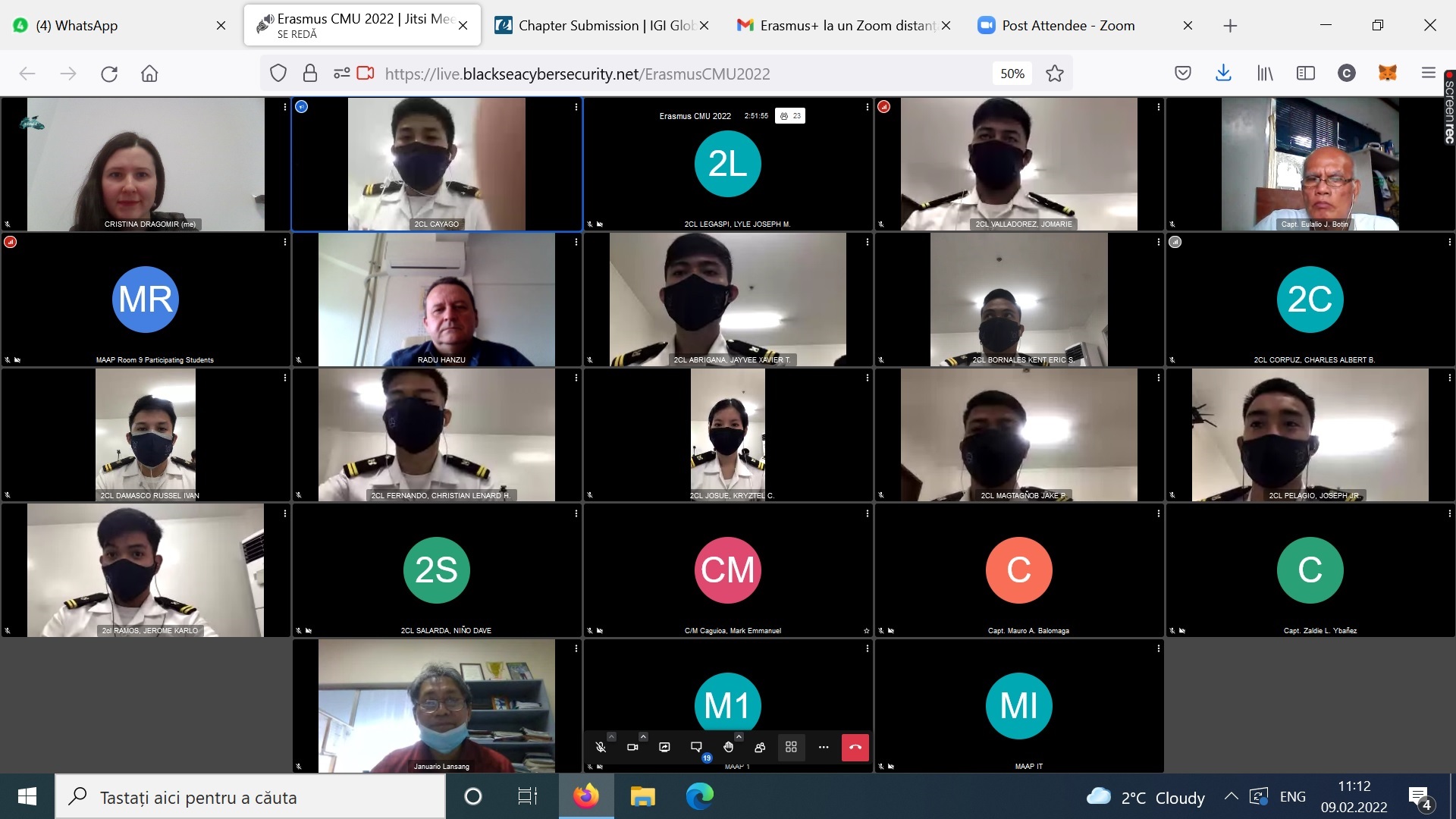 În data de 9 februarie 2022 la Universitatea Maritimă din Constanţa s-a desfăşurat cu succes programul de mobilitate virtuală Erasmus+, în cadrul căruia dl. dr. ing. Radu Hanzu – Prorector pentru studenți și relația cu mediul economic și socio-cultural, d-na conf. dr. Cristina Dragomir si d-na șef lucrări dr. Alina Busla au predat studenţilor filipinezi din instituția de învățământ superior de marină Maritime Academy of Asia and the Pacific (MAAP) cursuri corespunzătoare următoarelor domenii de specialitate: Bridge Team Management, Leadership and Teamwork şi Terrestrial and Coastal Navigation.
Programul de mobilitate Erasmus+ va continua cu activitatea de predare a cadrelor didactice din MAAP – Filipine către studenţii UMC in data de 23 februarie 2022. Cursurile predate de profesorii din Filipine vor fi din domeniul: Ship Construction, Maritime Communication si Maritime English.