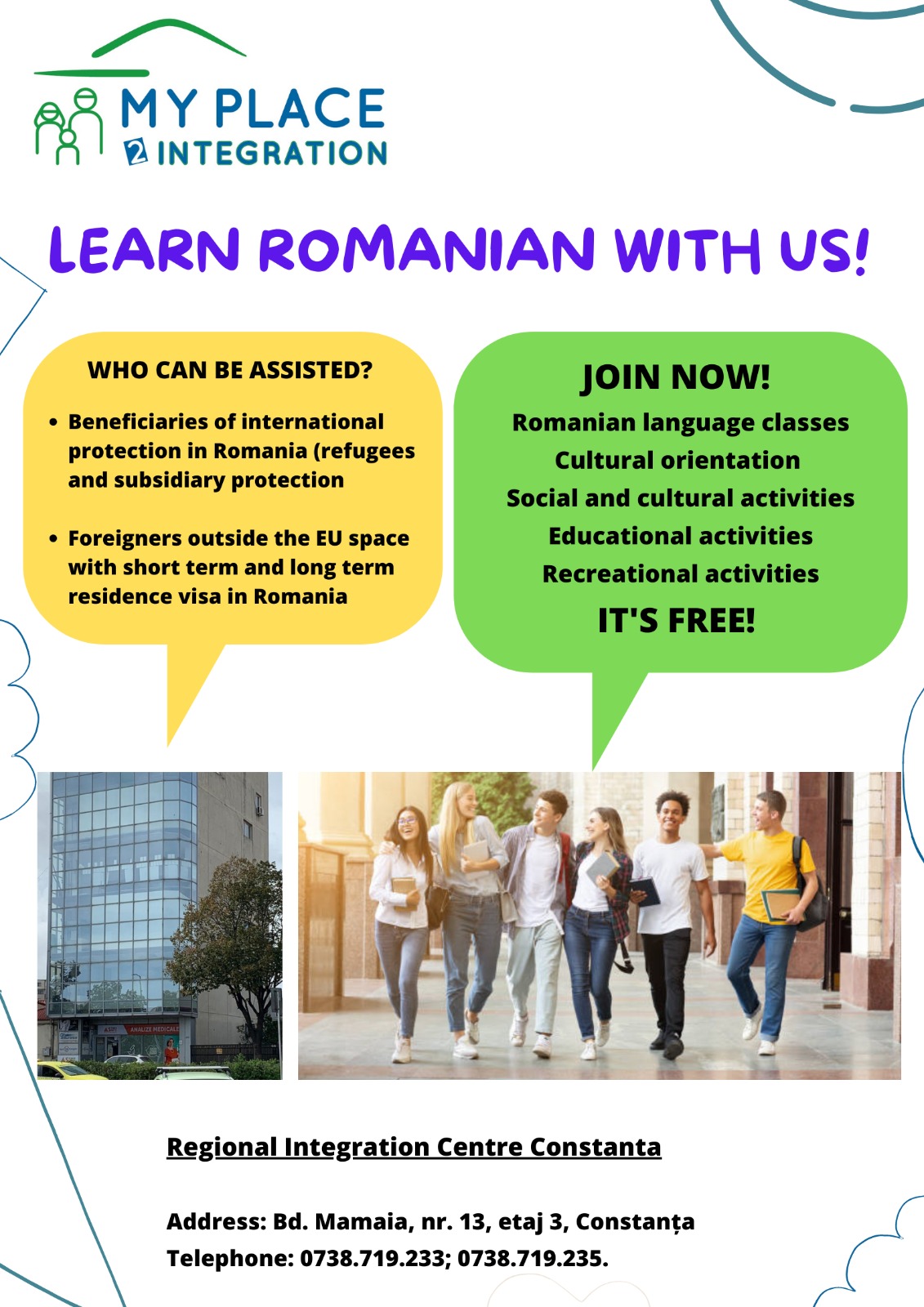 FREE ROMANIAN LANGUAGE CLASSES JRS ROMANIA is an international NGO  implementing "My place to INTEGRATION" Project, dedicated to foreigners outside EU, with residence permit in Constanța, Galați, Tulcea, Brăila, Bacău, Vaslui or Vrancea.
If you want to join the FREE Romanian language classes, Social-cultural or Recreational activities, please contact us: 0738 719 233 and 0738 719 235.
The Romanian language classes are organized both online and at our Centre, midday and in the evening. Please check out our activities schedule here: My Place.