---
Welcome to the World of Erasmus+ Programme in Constanta Maritime University!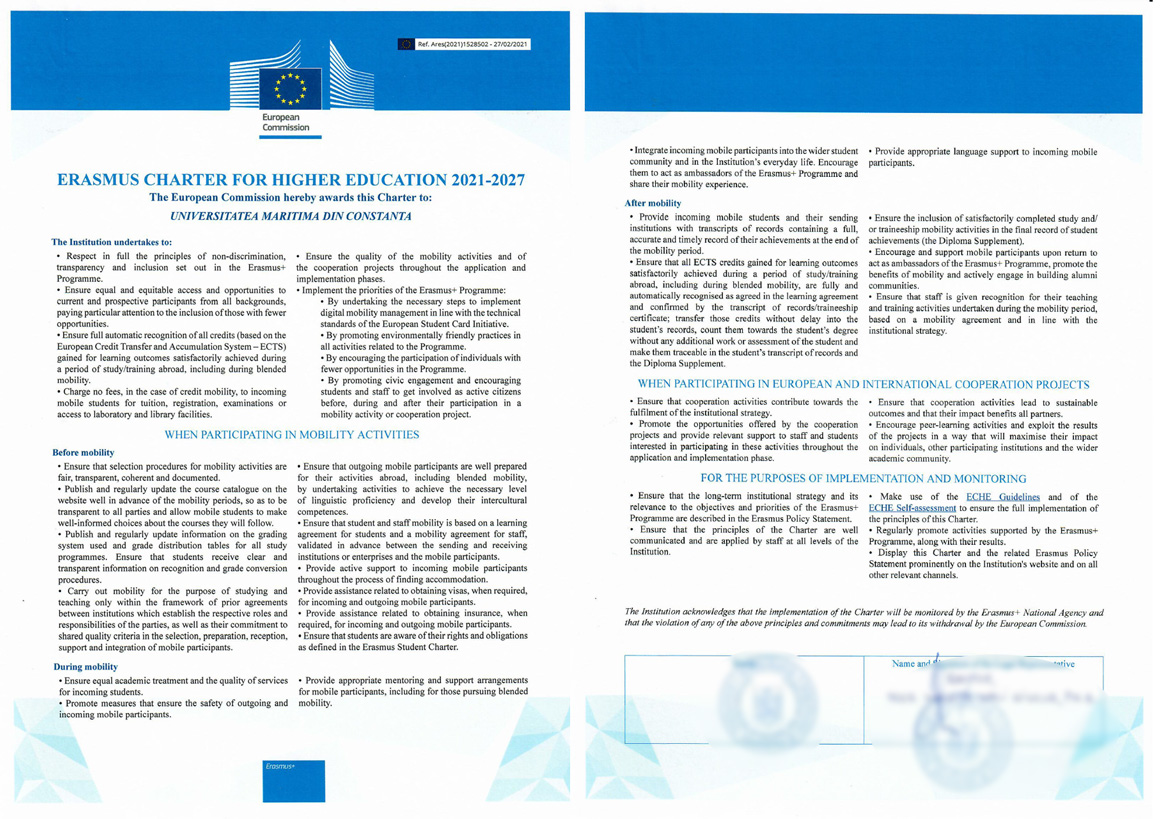 Erasmus+ is the European Union's (EU) funding programme for education and training, youth and sport between 2021-2027.Constanta Maritime University has been successfully awarded the Erasmus Charter to take part in the programme.
The program supports the priorities and activities set out in the European Education Area, Digital Education Action Plan and in the European Skills Agenda.
It encourages students and staff mobility for study and work, and promotes trans-national co-operation projects among universities across Europe countries.
ERASMUS+ Programme in Constanta Maritime University
Accreditation type: ERAPLUS-ECHE

Accreditation reference:

210281-EPP-1-2014-1-RO-EPPKA3-ECHE

PIC: 949667734